Anglo American Quellaveco Mine Project in the Highland | Proyecto en Anglo American Quellaveco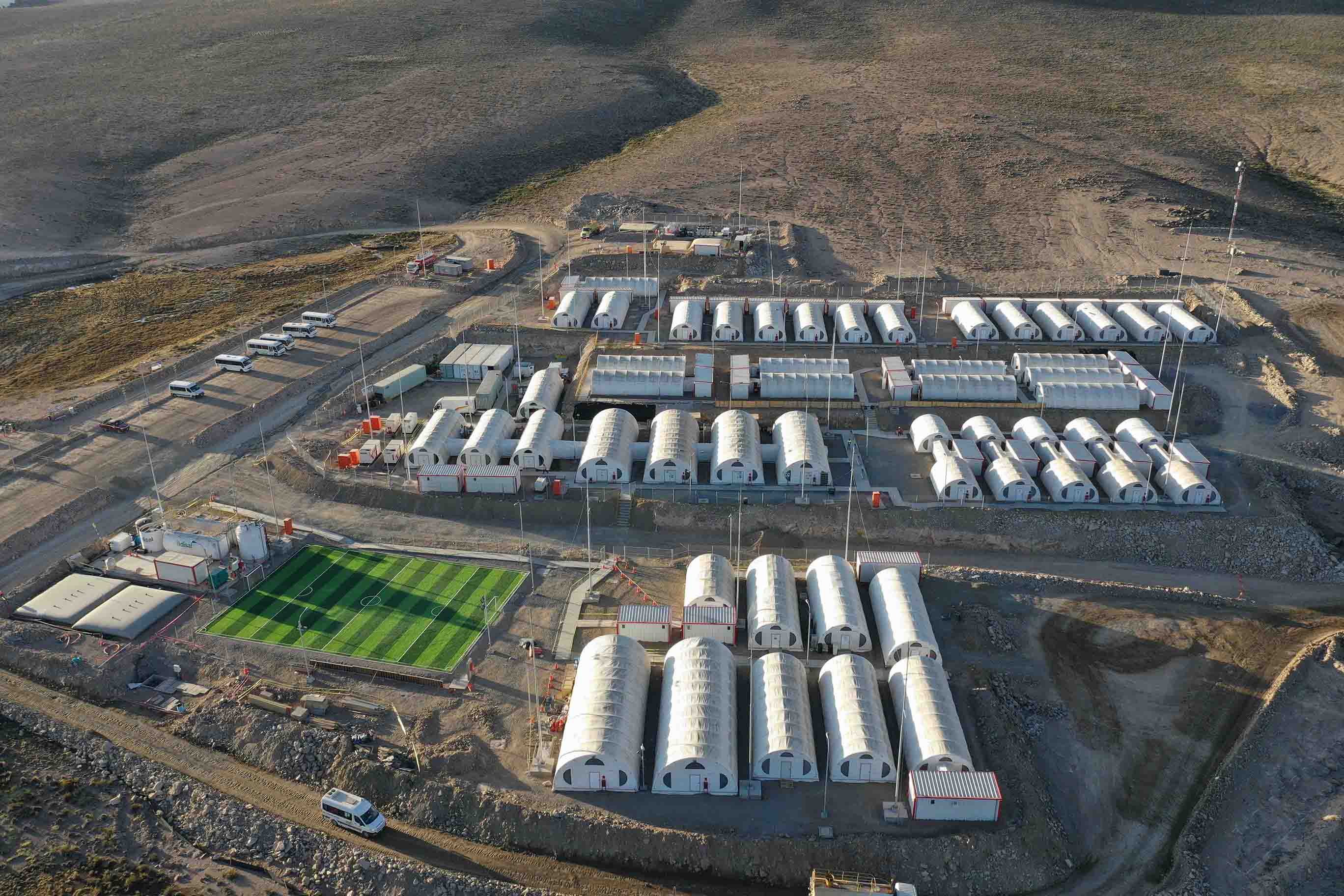 Anglo American Quellaveco Mine Project in the Highland

The Anglo American Quellaveco Mine project is an example of Weatherhaven Peru's commercial sector, focusing on its mining concentration. This project is located in Moquegua, Peru, at about 4,700m over sea level, showing an expansive setup in the highlands and houses a 912 person turnkey camp. The project entailed not only the designing and installing, but also the manufacturing of extra shelters including shelters for dorms, offices, kitchen, infirmary and recreation.
Proyecto en Anglo American Quellaveco
Este proyecto en alta montaña es un ejemplo del sector comercial de WHC del Perú, enfocándose en su concentración minera. Este proyecto en la mina Anglo American Quellaveco se encuentra a unos 4,700 msnm en la ciudad de Moquegua, Perú, y muestra una amplia configuración albergando un campamento llave en mano para 912 personas. El proyecto implicó no solamente el diseño y la instalación, sino también la fabricación de albergues adicionales para dormitorios, oficinas, cocina, enfermería y recreación.