Shelters For Educating Children in Remote Communities | Albergues para Educación de Niños en Comunidades Remotas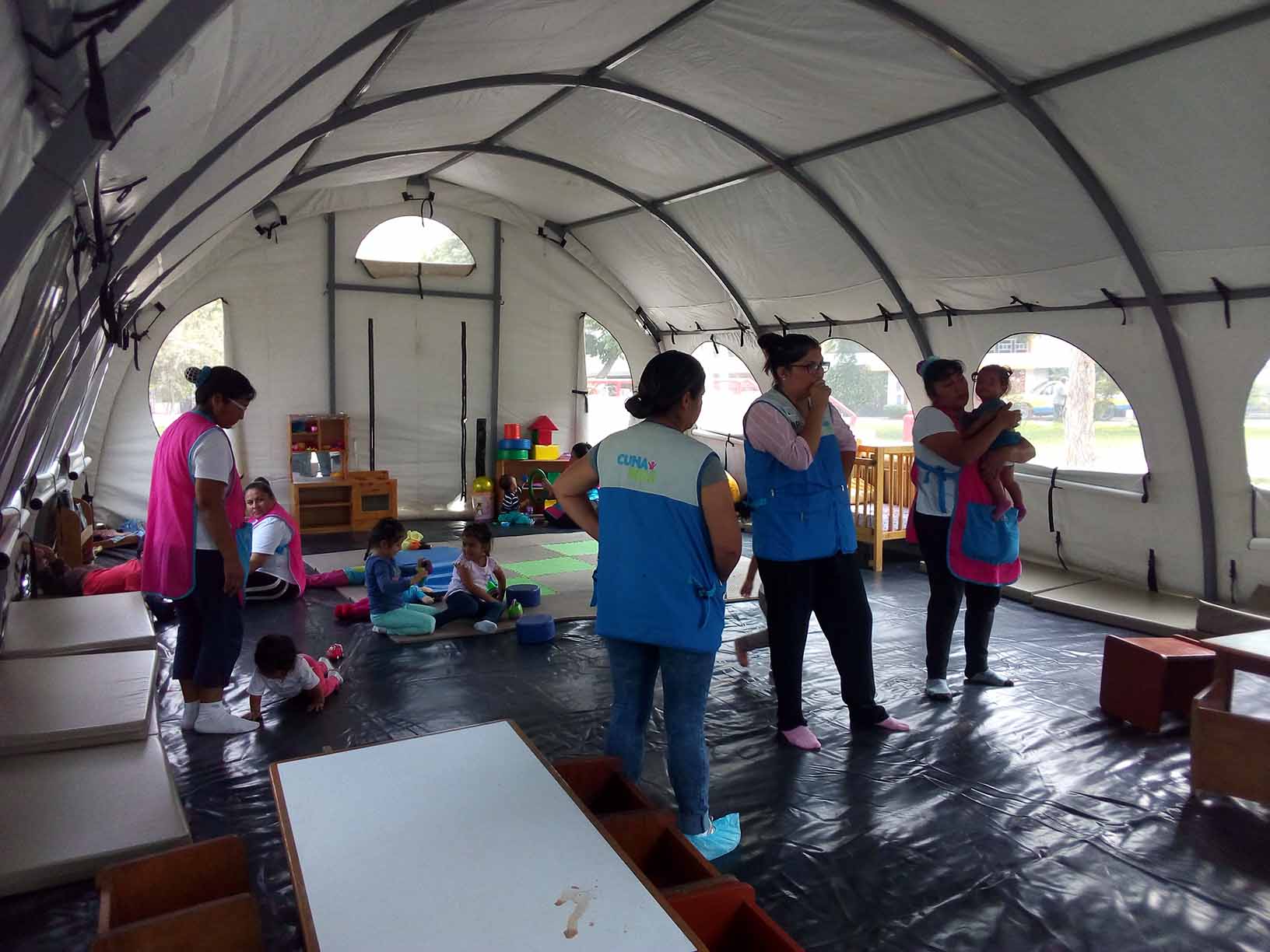 Shelters For Educating Children in Remote Communities

In some of the most remote places on the planet, including nestled in the remote regions of Peru, children lack access to basic supplies. Weatherhaven Peru provided well-ventilated shelters and subsequently donated by a mining company in Chile that function as classrooms and shelters, catering to a vital resource for children lacking access to safe and reliable educational resources. Other shelters used as children's day care in Lima during a flood are an example of a social project for Weatherhaven Peru.
Albergues para Educación de Niños en Comunidades Remotas
En algunos de los lugares más remotos del planeta, incluso en las regiones remotas de Perú, los niños carecen de acceso a suministros básicos. WHC del Perú proporcionó albergues bien ventilados y posteriormente donados por una empresa minera en Chile que funcionan hoy como aulas y refugios, proporcionando un recurso vital para los niños que carecen de acceso a recursos educativos seguros y confiables. Otros albergues que sirvieron como guardería infantil en Lima durante una inundación son un ejemplo de un proyecto social por WHC del Perú.