Peruvian Navy Turnkey Camps for Emergency Preparedness | Campamentos Llave en Mano para la Marina del Perú ante Situaciones de Emergencia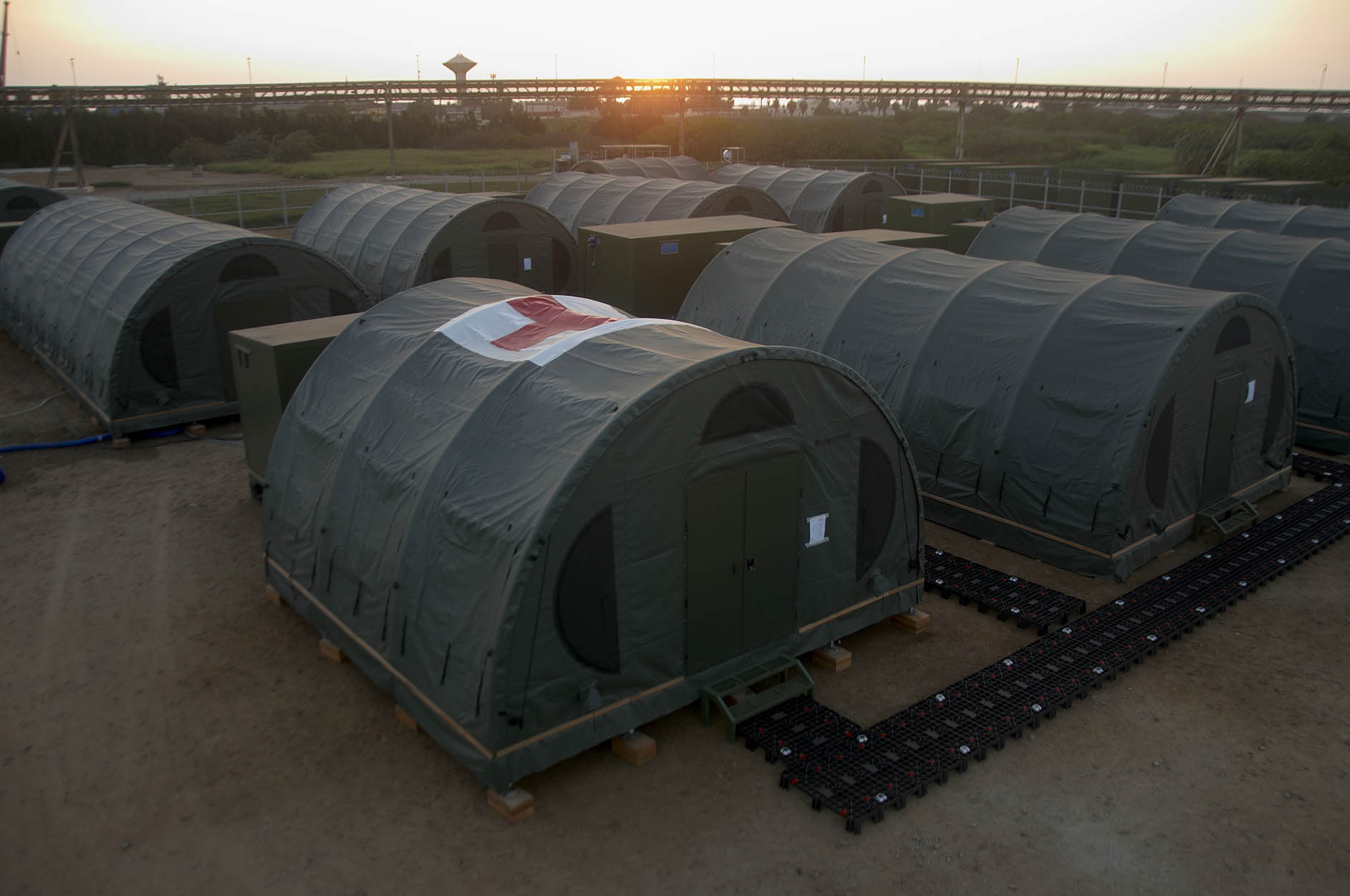 Peruvian Navy Turnkey Camps for Emergency Preparedness

This project for the Peruvian Navy provided emergency relief mobile shelters that came into need when the El Niño Costero phenomenon hit our coast in 2017. Weatherhaven Peru provided the Peruvian Navy the solution with 3 turnkey camps for 100 people each, completely autonomous, with all the required rooms and necessary systems so that they can make the water they receive usable, up to treat kitchen and bathroom waste. These turnkey camps provided the convenience required by the Peruvian navy to transport and use in other areas with the utmost flexibility.
Campamentos Llave en Mano para la Marina del Perú ante Situaciones de Emergencia
Este proyecto para la Marina del Perú proporcionó campamentos móviles para situaciones de emergencia que se hicieron necesarios cuando el fenómeno El Niño Costero golpeó nuestras costas en 2017. WHC del Perú brindó a la Marina una solución consistente en 3 campamentos llave en mano para 100 personas cada uno, completamente autónomos, con todos los ambientes y sistemas necesarios para que puedan desde potabilizar el agua que reciben, hasta tratar los residuos de cocina y baños. Estos campamentos llave en mano brindaron la conveniencia que requiere la Marina Peruana para ser transportados y utilizados en otras áreas con la máxima flexibilidad.